The Sin's I Proclaim/ Anaru , Scathach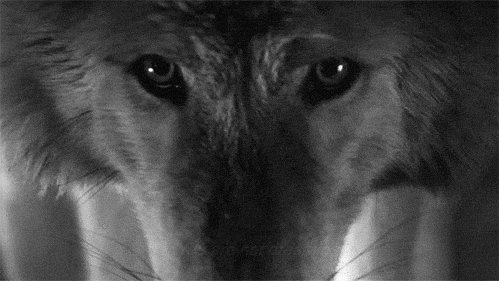 It seemed like the trek back down the mountain and through the valley lasted forever. They had talked about the order a bit during that time but a lot of the journey was in silence. It took them a day and a half of following the black water river before they caught sight of the forest where his home lie. Something in him told him to turn back and run from the place he knew wouldn't accept him. Not the way he was, not the way he would become but it was the only home he knew. He looked back at the black demon behind him. He knew something about her was off but watching her stand there for a moment was almost terrifying. Her locks of black waving around her like cowl of nightmares and her stare keeping all his senses on alert. This feeling was even after he'd spent two days with her. 

Slowly he licked his muzzle and nodded to her as if to say we're here. "This is where the order rests." He mumbled and turned his head back to the forest. He wouldn't dare step paw back into his home until his sins were dealt with. With one last grasp of courage he raised his muzzle into the air. His voice ringing out loud and clear across the forest. Its echo calling for acceptance and invitation to walk on their soil, on his soil. Anger again rose in his chest but he let it go, he let it boil off and stood there waiting for the white and pastel fur to show. He knew who would answer his call. She wouldn't let any low rank come and retrieve him.. She probably wouldn't even let Odin come at this point. Who knew how much she already knew about what he was ready to proclaim.. Another sigh left his muzzle and soon he was pacing. His steps respectful of the border but still fast and leaving a trail along the edge. 



"Speaking"
Table @ Centience
@
Anaru
@
Scathach
Hosting by Kaons. Skin by Selkie. Banner by Nikkayla.
Powered By
MyBB
, © 2002-2020
MyBB Group
.