[E] Spring is Life & Death


Steps were almost silent as she walked, they had come and it was now towards late afternoon. Closer to the time she was more than likely up and about. Shadows already amongst the ground. Chartreuse orbs scanned the large expanse before as a smaller blur rushed between her legs and she only slightly smirked watching the pelt of her familiar disappear amongst the grass laughing. "Finally, no more cold weather!" he popped up from his position looking back to Xena. "Aren't you glad?" he asked and she chuckled, "Thrilled, my little friend." The smaller than average feline returned back to his playing. 

Xena paused briefly, her thoughts wandering to Täni. She and the young wolf had been spending some time apart doing their own explorations. "I'm sure sister is fine, Xena. Come on! You've been in  grumpy mood lately!" Ethio yelled causing the woman to shake her head. "I'm always grumpy, dear." Shuffling a leathery appendage, she stretched her body forward with a lazy yawn then felt a little paw gently bop her nose. A chuckle was heard before she spotted the culprit darting back off through the grass and sprouted sage. 

With a smirk, she shot after him before slightly leaping into the air, the feline let out a high-pitched excited yowl tumbling over to his back. Xena chuckled bopping the feline with his nose before darting away from him slightly. Ethio rolled over to get back up and chase after her and she smiled in response before causing the shadows to swirl about before slipping into nothing and reappearing a bit further from him. "Not fair!" he snapped pausing shortly and she sat down as he caught back up to her. Sliding to her belly, she let her wings stretch out on either side before Ethio stopped staring at her. "It's back.." he mumbled and she blinked before saying "Afraid?" as a small swarm of shadows started to form a version of herself as she smirked. "No. I just don't like it." he said sitting down. "It's fear that feeds it, hun. And as long as I'm in control, no harm to be done." she replied looking at the version of herself as it started to move about on its own. As innocent as it seemed, it searched for fear, that much she knew. 

A breeze swept through the area, and she shut her eyes momentarily before hearing "Why aren't you fire like your mother?" She looked back down at Ethio before tilting her head slightly then said "You don't get to choose which element you control. Nor does it seem the Gods even care for our wellbeing." "What about yours?" he asked curiously. Sometimes, she forgot just how young the feline was. "From what I can remember my father telling me is that Somnus is always around. Every dark shadow you see, or the darkness of a cave. He created it." she began her eyes going back to her own shadow as it still snaked its way through the area before it started back quickly towards them and Xena perked her ears. 


" Xena Speaking"
"Ethio Speaking"
Table @ Centience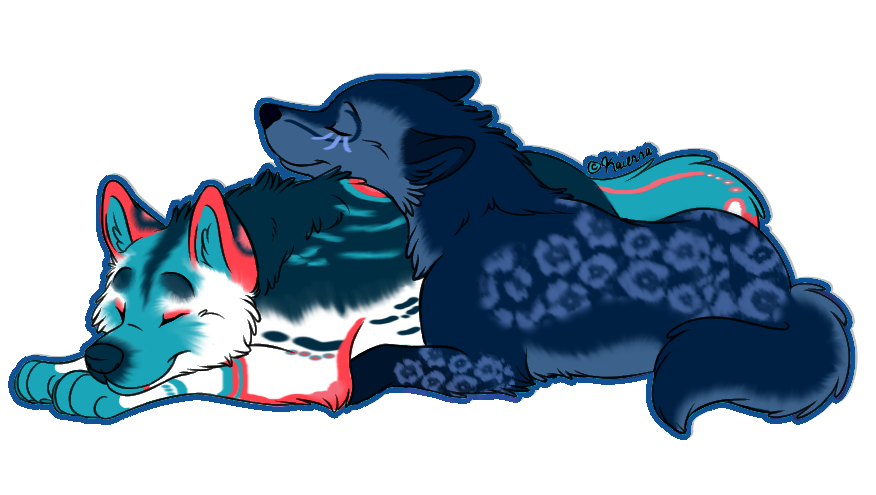 Apollyon
"how can you find a heaven in this hell?"
---
Strange though it might seem for a brute such as himself to enjoy such a pristine and colourful place, Apollyon was strangely drawn to the wildflower plains this time of year. He had a certain fondness for flowers, even if he couldn't see them. Their scent was certainly strong enough for him to distinguish, though. Perhaps he was drawn to them for what they represented. Rebirth, a new chance, and an entire lifetime stretched out before oneself. Coming to a place like this offered him solitude and soothed the darkness that lurked at the edges of his mind. It reminded him of the beauty in the world, reminded him that this god-forsaken continent wasn't entirely fully of ugliness and anger and hatred. 

Being here, with the gentle breeze and comforting scent of wildflowers, calmed him and offered ease to the turmoil in his mind. He couldn't see the flowers and tall grass drifting through the wind, but the sound and smell was enough to satisfy him. He paced through the tall grass, the smooth blades brushing against his legs as he walked with meaningful strides. He sniffed the air again, searching for a specific scent that he could single out; he hadn't come here just to enjoy the nature. The meadow was full of useful herbs ripe for gathering, and hopefully they'd started growing already and he could find some to begin replenishing his personal stores. They'd gone so bare during the winter, and though it wasn't often he needed to take from his collection, he didn't like to if his supplies were running low. He caught wind of the specific scent was searching for: thyme, an herb ingested for calming the storms raging within one's mind. It wasn't a strong scent, meaning there probably wasn't much for him to harvest, but he faltered as a strangely familiar feeling washed over him.

Shadows twisted somewhere in the distance, not too far from him. The source was close enough that he'd been able to sense the presence of the dark magic near him, but without his sight, his other senses were heightened, so it was possible the source wasn't as close as he thought. He briefly contemplated the thyme, but decided that that could weight. It probably wouldn't be worth the effort anyway if there wasn't much for him to collect. His interest had been more intrigued by the close presence of dark magic, and Apollyon couldn't help but think that this really was a strange place for a child of ram to be drawn to, and even stranger that there would be two of them here at the same time.

He'd been walking for less than a minute when he heard quiet voices nearby, and the source of the magic felt stronger now, so this had to be what he was looking for. He drew in a deep breath of the air around him, picking out two distinct scents. One was definitely a wolf, but the other wasn't. It smelled similar to the wolf, probably because it was in its company quite often, but there was something else mixed with it. More than likely, this was the ram mage's familiar. The thought made his mask feel heavier for a few seconds, as if an external force had suddenly started pushing down on it. The feeling fled as quickly as it had come, but he shook his head anyway. 

Finally, he was able to catch pieces of the conversation the two were having, and he had to stop himself from laughing at the words. Talk about the gods always amused him for some cruel reason. He stepped closer, deliberately rustling the grass around him so he didn't outright sneak up on these two. His intention wasn't to scare anyone out of their pelts. He gave a deep, throaty laugh. "They care none for our well-being, you're correct," he remarked, not particularly caring that he'd just invited himself into the middle of this conversation. "I believe the gods have abandoned us to this hell long ago, disappointed by what their once-beloved children have become." He sat down, pulling his large wings flush against his side and facing in the wolf's direction. "I apologize for the intrusion, but it isn't often that I get to meet another Ram," he said. "And this certainly is an odd place to come across one."



She focused on her shadow as it suddenly came back to her, seemed excited and her head tilted slightly in confusion. That was a first, it rarely became like such. But it wasn't long before a rustle caught Ethio's attention and he stood up, moving to be just about under the woman's wing. Xena looked up as words began to reach her ears. Her shadow slightly moved away from her before checking the other male out. Having not sensed any fear, it disappeared with a small huff from Xena. Blinking, she looked the male over herself nodding to his words. "And they seemed to be too stubborn to see if things have changed." she spoke with a smirk noticing that his eyes were covered.

Ethio wriggled his little nose as his larger companion conversed. So he was like Xena too? Why was it so weird to see both together? Bright blue orbs looked up to her quietly wanting to know why. Xena chuckled before speaking again as the male apologized for his intrusion. "No apology needed, dear. It is quite unusual, indeed." Feeling Ethio's gaze on her glanced down at him before answering his curious gaze. "We Rams are incalculable individuals. We tend to take on....darker ways." The feline blinked in thought looking between the male and his larger familiar. "Like your aura?" he asked and she simply nodded. Her attention went back to the male answering with "Sometimes, you need a calming place to think or just enjoy the darkness. But that may be just my reason. To whom do I share the company with?"  



" Xena Speaking" "Ethio Speaking"




Table @ Centience


@

Apollyon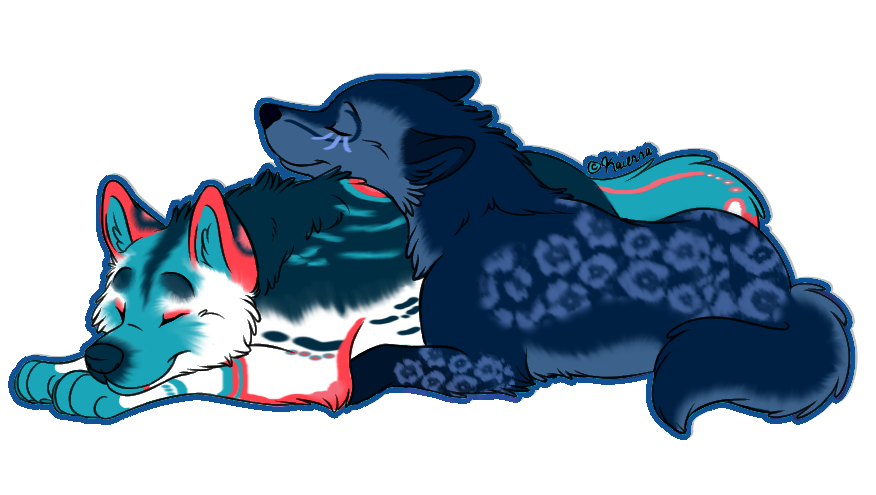 Apollyon
"how can you find a heaven in this hell?"
---
Apollyon felt a dark heaviness briefly wash over him, likely some way the female had of checking him out. He flinched a little at being called "dear", as it wasn't a term he was used to, nor one that he appreciated. He wouldn't comment, though, figuring this woman hadn't meant anything by it. He caught the soft, hushed voice of the Ram's companion, though didn't care enough to focus on the words. It seemed they weren't directed towards him, anyway. He had no interest in interacting with another wolf's familiar, and was perfectly content with pretending the creature didn't even exist. The lady he spoke to seemed intelligent, however, like holding a conversation with her would be interesting. He dipped his head in a nod of agreement. "A place like this does well for the troubled mind, especially at the turn of the season." The new spring air was crisp and clean, and did indeed offer an escape for his mind. After the frigid winter, his head felt like it had been clouded with impacted snow and ice, but now he could feel that melting away.

As she asked his name, Apollyon bowed his head slightly. "Apollyon Aloysius," he said, his voice a low, reverberating rumble. "Just a lonely soul passing through. Pleased to make your acquaintance." He hoped lonely wasn't the wrong word, not wanting to incite sympathy, as he didn't see any real issue with it. He typically preferred to travel alone anyway, but he was willing to break some of his rules for his own kind. "And what shall I call you, comrade?" He stretched out one wing and made a pointing gesture in her direction. "And your companion, too. I'm assuming it has a name."

@
Xena


With a scene like this, and if she was much younger, she would have felt too exposed. She preferred dense areas, being able to push her luck with small areas despite her size. But she had grown a liking to areas such as the one she resided in at the moment. With the new season, it brought more prey out of hiding for those that liked to hunt. It was a time to celebrate new life. Though you could not forget those that did not make it through the rough winter. Their sacrifice was never in vain. Briefly, she thought what would've happened had she not taken in Täni and her familiar. Would she have felt guilty? In a way, she doubted so. Angry at herself and the world, the woman would have probably thought she was doing the world a favor. Cruel thought, yet true.

The male bowed his head slightly before speaking his name. Ah, so he had manners? Something she hadn't run across in quite some time.  Then again, she somewhat preferred to stay away from others. The less they knew about her, the better. For her anyhow. Xena gave a curt nod before replying with "The pleasure is mine." Her greenish orbs shined in the darkness before she continued, "Xena Ka'lavi. But Xena is just fine. And this is Ethio."  Ethio continued to listen silently as Xena introduced them, at least the male didn't seem like he'd hurt anybody, if that was the case. Blue orbs slowly started to look over the male, noticing the golden strands then the crimson fabric, the feline let his curiosity start to surface and he moved closer.

"Are you a king, mister Aloysius?" he questioned curiously which earned him a small click of the tongue of a disapproving Xena. "You look like one. Especially with the mask and crown." he smirked innocently ignoring his larger familiar's gaze. Xena gave a small shake of her head, "I sincerely apologize for his impertinent question. He is younger than he seems."



" Xena Speaking" "Ethio Speaking"




Table @ Centience


@

Apollyon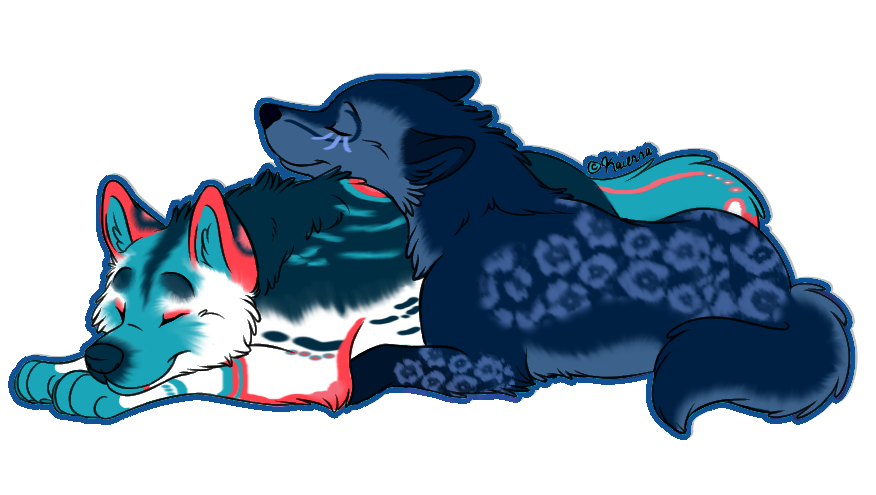 Hosting by Kaons. Skin by Selkie. Banner by Nikkayla.
Powered By
MyBB
, © 2002-2020
MyBB Group
.