[SWP] Feel them crash upon your skin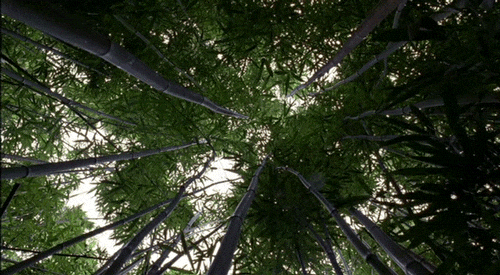 Waters raged below. Huge trees were being tossed around like twigs. There was no ground to be seen at times, the grass completely covered with dark, muddy water that thrashed against the coast. Animals had long since traveled inwards for safety- except those who were beckoned by a deep, resounding cry. 
Bryker was no exception. His tan colored fur was billowing in the winds, high above the ground as he peered below. Paws stood uneasily upon a dark thundercloud. The cloud, which was usually steady under his control, shook from the restless turbulence. Dark audits flipped this way and that, roaring with the sounds of the cracking trees, rushing waters, and rumbling winds. Eyes scanned below, seeing no one at first. He would have been grateful if not for the cries of the ocean, the sounds of the god Atlahua himself, yearning for his acolytes and anyone else who would answer him. Bryker did not need to know why Atlahua summoned them, only that it was immenent. The call had been so strong in fact that it had urged him across the country, leaving the safety of his wooded home without hardly a thought. He was drawn to the god, his numb mind blanking as he had crossed territory after territory until he had blinked and found himself here, descending toward the ground until he had realized what was happening below and stopped himself from getting too close.
Senses returned, Bryker readied himself.   
"Atlahua!"
Bryker boomed, his voice loud and thunderous over the other earthly sounds
. 
"Hear me! Take my strength!"
he pleaded,
sending his energy out into the waters, letting the god feed off him without hesitation.
Light colored eyes scanned the ground again, wondering what it would feel like to have the god use his body when he spied the waves spit a creature out onto the shore. His eyes went wide, realizing it was another wolf. The stranger stood and turned toward the trees, looking as if he was heading off. How could he abandon the god?! The needs of Atlahua had not been met yet! 
As swift as a raindrop, Bryker swooped below. His thundercloud billowed and sparked beneath his paws until he touched the ground. As soon as he did, the cloud disappeared. 
"Hey! We still need you! Please come back!"
Bryker called out to the stranger (Sage), his voice booming with thunder so that it might be heard over the Atlahua's rage. 
Bryker arrives dazed, not sure why he's here. He uses his magic to amplify his voice and ride the winds until he sees Sage below. Then he descends and calls out to Sage, trying to get him to return.
Table @ Centience

He didn't want to leave Atlahua to his rage and pain. Each step away from the beach pulled at his soul, paws dragging as he slowly tore himself apart for his cowardice. He truly did wish to help the God. His entire being was dedicated to the Gods of Nidria, he found happiness in making them offerings and whispering to them soft prayers and thanks. But he didn't want to die. To stay and attempt to give any more of his spirit to Atlahua without aid only had one end. Sage, weakling that he was, simply could not convince himself to potentially give his life on some storm wrecked beach with no one to even notice that his spirit was no longer among the living. It didn't mean that every step away from the crashing waves and pained cries of the God didn't split his soul into shattered fragments that cut him far too deep.

The bohemian's self-deprecation was abruptly cut off by a booming noise, as loud as thunder but clearly something entirely different. Sage quickly whipped back around, eyes frantically scanning the beach for the female he had assumed lost to the storm; however, there was no living being on the sands and his heart gave a painful throb. The very last thing he expected in this moment was for a wolf to come swooping down from the storm, perched atop a thundercloud as if born of the very storm that whipped so furiously around them. Again, a booming voice resonated above the storm and this time Sage could make out what exactly was being said; with the other's thunderous words did Sage's will to fight return to him in a wave not unlike those crashing upon the shore.

He did a quick mental check of his injuries; bruised ribs, broken horns, laceration across the shoulder. But still able to walk. Still able to give just a little bit more to Atlahua. And if he was consumed by the agonized God at least someone would know he had existed in this moment. He quickly made way back to the other male, voice rasping from salt water as he spoke, "there's not much left to me, but I will give what little I have." With those words, Sage focused on his dwindling magick and pushed it out to the storm and into the blood that steadily dripped down his legs to mix with the saltwater at his paws. Magick or blood, he would give all that he could in the hopes it would appease Atlahua. He directed a grateful and beaming smile at the other wolf, voice filled with emotion as he gave a rasped "thank you, stranger". Sage didn't care if the other would not realize what the thanks were for, in this moment he simply wanted to express his appreciation for another living soul giving him the strength to keep going.

Sage is offering his magick to Atlahua and infusing the blood dripping into the ocean with it as well.



"Speaking"




Table @ Centience
Save Atlahua !
HP gained: 70
HP needed: 30
Tsunami on the bay!
Waves taller than trees bashed against the shore, flooding the bay. Atlahua's need reached far, spreading out across the stones and grass, driving forward to find sources of power to aid him. It seemed that Skyfire had vanished from sight between the flooding. The trees rooted near the shore groaned and crackled, slowly being stripped and beaten. 
Atlahua felt Sage beginning to leave the area, the apology drowned in the sounds of Atlahua's booming wail that echoed from beyond the shore as another massive wave began to rise. The enormous wave was close to striking when another voice thundered, belonging to Bryker. Atlahua felt the sacrifices given by Bryker and Sage, but it was too late to stop the wave. It thrashed across the ground, more fierce than ever. Trees gave way, snapping roots from the ground as water and debris rushed toward the pair. 
The wave crashed into the wolves, sweeping them off their feet. While they fought against the powerful current, the branches of a large tree became ensnared by one of Sage's horns. When the wave's strength began to wean and drop them toward the ground, the tree that had capture Sage collided with another and caused one of Sage's spiraled horns to break off around the halfway point with a sickening
snap!   
"More! Please!"
came a resounding voice in their heads. 
------
Your wolves cannot ignore this and the only way to stop it is by donating together 100hp! Each post your character is actively pouring their magick (using their spells) into the storm is worth +10 toward Atlahua's health pool and -10 from your characters! Survive the storm AND aid the god! Altahua may cry in your wolf's head for help, guide them on what to do. 
Each round will consist of HP gained toward Atlahua and potential damage rolls from the storm. Time is not on your side, lingering about will only result in your character taking needless damage. 
This thread is open to all! Fifth round ends in one week! That's June 28th!
This is the final round! Arcana won't be posting anymore. You may still donate in this final round, also feel free to exit at this point!
He heard the wails and was drawn here not just by the sounds of the giant but by the familiar scent of his comrade. No storm, god influenced or not would take his  coven mates from him. He made that promise long ago when he had first returned. He was heading there on the back of a giant stone bear. His best creation since the war's end. Its rocky surface was littered with cracked and rough spots where battle had waged it's bruising but other then that it's inner core was untouched. He let out a howl from deep in his chest, one Bryker and this giant turtle would hear. 
It wasn't long before the stone giant was upon them, its teeth aiming to catch Bryker when the wave crashed upon it. Manny held onto his creation as the wave rumbled over him. Holding his breathe until he felt the water lower over his head once more. Gasping for breathe Manny noticed a bunch of pebbles beneath him.
"Drop him."
He ordered and the stone giant did as he was told, the jaws of the beast opening and remaining that way. Quickly he gathered as many of the pebbles in his jaws as he could and spit them into the maw of the bear. Manny had a small plan but he wasn't sure it was going to help.
"Make ants."
He mumbled pushing his nose into the small rocks. In a matter of seconds six ants were created, crawling from the maw of the bear.
"Clean up."
He grunted at the ants, their little bodies moving across the sand and starting to pick up tons of debris.
"Whats the plan Bryker."
His voice sounded above the waves and his head spun around to the other wolf. In his mind this was a matter of the spiritual nature and not the militaristic kind. He would follow the lead of the chieftain in this kind of trouble and this time it would fall upon their shoulders. He was good at following orders but if he didn't have a plan Manny would make one and quickly. At this point in time it seemed only right to run from this disaster.
Another call echoed in his heart, touching the far reaches not even he was willing to go. It's plea of strength and power nagging at his very inner strength. His eyes widened for a moment unable to process what was going on. He knew the beast calling him, it was the same one that left them in their greatest time of need and chose not to answer their prayers, yet he couldn't bring himself to forsake the being like it had done to him. He gave a nod to Bryker to say he heard him but instead of doing what he was told he raced toward the wave and pounced on the biggest rock her could find. His body getting soaked by the wind gusts pulling the water up onto his flanks.
"Trout."
He shouted and aimed to build the thing before the next wave hit. His body stanced to take the blow but hoping to make it out of there in time. Once the fish was built the put his own energy into the belly of it and commanded it to take it to the god on the other side.
"Find him and give him my energy."
-Manny is sending a stone trout with some of his energy to Atlahua, while also trying to clean up the beach a bit.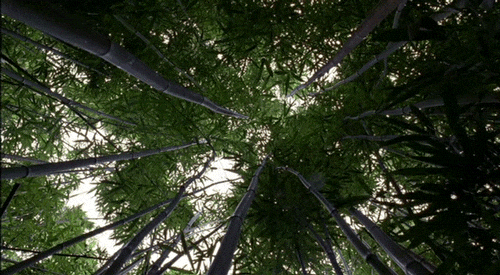 Bryker was heartened when the stranger returned. He glanced the poor wolf over, who was sopping wet and seemed to be far worse for wear. He tried to offer words of comfort, but they were lost over the wailing of Atlahua. Bryker felt the drag of water pulling back toward the ocean. His stomach sank. Knowing that a wave even more fierce than before would be headed toward them, Bryker's mind rushed to find a solution that would save them both. He quickly looked at the other male, who was offering his strength to Atlahua again, and admired him for his compassion and resolution even when faced with the indomitable. The striped wolf stood up then and forcefully placed himself next to Sage, giving the wolf something firm to lean against if he needed it. Ears picked up the sound of rushing water, the sound gradually increasing. Light colored eyes returned to the wave, going wide at the sight of their newest challenge. It was enormous! Ten times the height of him, and taller than any of the trees nearby. His stomach dropped. Terror shot through him. 
"Take a deep breath!"
he shouted as loudly as he could, a moment before the wave tumbled onto the shore. It felt like only seconds later when the water thrust into him. He closed his eyes and held his breath. He prayed desperately to Notus. If Atlahua was alive, then maybe Notus could help him! The wave pushed him off the ground and swirled him around and upside down. His legs fought the current, trying to push himself upward, when something hard and stony suddenly collided into him- onto him? He was trapped! Confused, Bryker struggled, trying to break free and get to the surface before he drowned.
His mind felt foggy again. Lightheaded. His heart began to panic from the lack of oxygen. A second later and he felt the rushing waves begin to lessen, and the flow retreat. Just a few seconds longer and he would be able to breathe. When the air came, he gasped and sputtered, coughing and hacking water. Finally he opened his eyes. Just as he did so, a familiar voice commanded "Drop him." And Bryker was suddenly falling. He collapsed in a wet heap onto the ground, still coughing. 
When he finished hacking, he glanced up, shoulders hunched and bruised. His legs trembled. It felt like at any moment they would give away. He was surprised how much Atlahua had taken from him. But- the other wolf? What had happened to him?  Bryker's eyes lifted and looked around quickly. He noticed that Manny had started an army of stone ants, but paid them little mind after that acknowledgement. Manny asked him what the plan was. He wanted to reply that he did not know. How were the three of them supposed to help a god with endless hunger and power? But that was not the forefront of their problems. As Bryker glanced around, he noticed the absence of their trio.
"There's another. I don't know him. He was with me when the wave crashed. Did you see him? We need to find him. He was hurt before the wave came, and he could be in real trouble now."
Bryker said, his voice much calmer than he felt.
"Then I don't know. Atlahua is troubled. I don't know why, but he seems to need power. The call is..."
He stopped as the voice rang clear in his head, telling them what to do.
"He needs more power. I don't think the other wolf has any left to give. I can try again and see if it helps."
With those words, Bryker limped toward the water. He could not make it all the way back due to fallen trees, but a foot of water still flooded the bay. He stepped into the water and focused his breath. Eyes closed again. He tried not to think about his shaking limbs. A deep breath was drawn into his lungs. The air around him began to whisper and tug at his fur. It gradually rose, beginning to push and pull at what remaining trees there were. A dark cloud manifested over him, swirling and circling menacingly. It crackled and boomed, but not as fiercely as a full fledged storm. Bryker offered his strength to Atlahua, sending the cloud out and away, releasing it out across the bay into deeper waters with a long exhale to hasten it.
That bit of strength sapped from him, Bryker watched anxiously his thundercloud race toward a god many of them had thought long gone. 
Please let it be enough
...  
Bryker attempts to help Sage as much as possible, but there is little he could do. Manny catches him in the stone bear. Bryker tells Manny that they need to find Sage and help him. Bryker also offers Atlahua a magical thundercloud as a piece of his power.
Table @ Centience

The pastel speckled male felt the other firmly plant himself by his side and, with a heavy sigh, gratefully leaned some of his weight onto the proffered shoulder. His long legs shook and it was only pure determination that kept him from collapsing onto the ground. Well, determination and the fear that if he fell now, he wouldn't have the strength to stand back up. He heard the alarm from the other and quickly glanced out to the water, rosy hues widening in shock. It didn't seem like it would matter if he could get up or not, the oncoming titan of a wave would surely sweep them all to their doom. He only had seconds to take a deep breath before the wall of water crashed into them, Sage sparing a desperate prayer to Atlahua that his newfound companion would not become too badly injured.

The wave tossed him about, saltwater flooding his gasping mouth as he valiantly struggled to figure out which way was up. Through it all Sage could only think that he was done with the ocean for a long time coming, if he survived that is. His fragile body hit a submerged log and the last of his breath was knocked from his lungs, unaware of how his delicate horns were becoming intertwined with the floating debris around him. He tried to push off from the tree, to drained to use any magick to untangle himself from its twisting branches. He heard the call of Atlahua, saw what could only be the top of the waves, and proceeded to black out as a sickening snap! rang in his ears.

…

He must not have been out of it for long he could still hear the painful cries of the God rattling in his mind, a throbbing addition to the piercing ache that lanced down from his left horn. He appeared to have been thrown quite far up shore, he could barely make out the other wolf as a small speck in the distance. Actually, make that two. A relieved breath left him, head falling back to the sand as he let a pathetic whimper escape his salt-scraped throat. Everything, and he did mean everything, hurt. But the stranger seemed to be ok, and he even had a new ally to help him with the wounded God. Sage could leave now and not feel so horribly guilty. Or so he told himself. With a pained cry he wrenched himself to his paws and began to slink away into the surrounding woods. Truly, there was nothing else he could do.

-exit Sage-



"Speaking"




Table @ Centience

This wasn't stalking... nooo... this was simply a circumstantial instance where the female had come across a familiar scent, and with nothing better to do in her day, she adjusted her path. That's all. How could she have anticipated that he would meander so far? Or that the skies above would be ripped to shreds by this storm. Or, even crazier, that Bryker would just fucking dive into the heart of the mayhem without an ounce of self preservation?

With the winds whipping too and fro, Rhea stood from the ledge Bryker had been at mere minutes ago, eyes squinting against the slicing raindrops as the shores below were swallowed. There was a wave of anger, of disbelief and frustration, that welled within her. She was never the sentimental type, and any ties to the male had already been severed. But what was he thinking?

Heat broiled in her guts, until she realized her own emotions were suddenly eclipsed by something... other. Something omnipotent. An agonizing cry, a plea, a call of desperation. Squinting, ducking her head as though she might evade it, but it radiated within and she could do nothing but growl. Hisses slipping from clenched jaws, and the female couldn't take it. She needed it to stop. She needed to act.

Leaping down the path to the shore, catching her missteps and balancing as best she could as the soil became a sludge that slipped with the slightest pressure. In all honesty every move was conducted in pure impulse, there was little room to think in this noise, in this chaos. But as her paws splashed into the pull and tug of the flooded shoreline, frenzied eyes sought out a single figure. In her descent she had lost track of where Bryker was, and whomever had been with him...

In a split moment she spots him, off about thirty feet from her. Rhea could barely hold her own as she stood, the winds and sea acting as they did. The panic of losing someone, even an ex lover, on terms she did not choose. The agony ringing in her ears from a god she did not deem her own. But all that was irrelevant now.

"Fuckin' enD THIS NOW!!!" she belted at the top of her lungs, her limbs tense as she stood her ground, a surge of unfamiliar heat and energy building deep within, sending her blood into a boil. Braced, the female bellowe a cry that was equal parts agony as it was frustration, the usual singe in her feathers spreading, brightening, until waves of brilliant ice-blue flames began to radiate out from her. They twisted and coiled, collecting as a sphere with her inside, before dissipating in a furious mass almost as quickly as it'd been summoned. 

The raw energy and heat met and battled the waters against her, sending the closest mild waves up in plumes of steam into the stirring chaos of the storm's winds. Though not in the most devout manner, the magick left the girl, seeking the claim of a deity more attuned to what it meant to bear such power. 

And it left her stunned, stunned and cold. The intensity sapped her heat, leaving her chilled and confused, which meant frustration. Gasping and snarling in between breaths, the girl blinked and blinked, trying to recenter herself. Trying to figure out what the fuck had just happened.



---
Rhea enters, following to the side of Bryker. In the heat of the moment, she manifests a new ability, Fire Manipulation, as an expanding sphere of fire centered around her, unintentionally sending power to Atlahua and reducing the waters in her immediate vicinity to steam.
---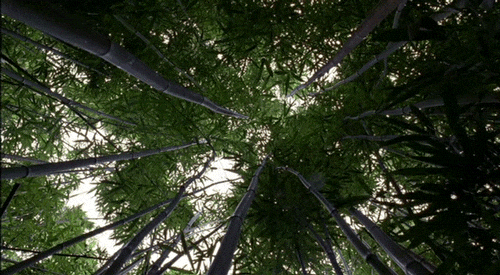 Bryker's head jerked when he heard a familiar voice behind him, nearly jumping from being startled. His heart skipped a beat when he laid eyes on Rhea. He was shocked to see her here, let alone giving a piece of herself to a god she did not relate with. He knew she did not seek the favors of all of them, and instead relied almost solely on the fox who gave her fire. He watched in awe as her fur whipped and fierce heat swirled. He was far enough not to be burned, but still felt the heat of her fierce magic. Steam pushed up from the ground as her shot was fired toward the sea. Bryker, entranced, watched Rhea. When the power left her, Bryker limped toward her. He felt his strength sapped a bit more, and knew that Atlahua had accepted his gift. 

"Rhea..." he called softly, going to her. She seemed dazed, and Bryker did his best to quickly close the gap between them. He stopped in front of her. "Rhea." he said again, his voice firmer to try and draw her back. 

Suddenly, there seemed to be a great sigh of relief that came across the bay. Bryker's ears twitched and turned his focus toward the watery expanse. The wind and clouds began to subside, and the sun peeked through, causing Bryker to squint and blink at the sudden light. Atlahua must have accepted Rhea's gift too... Maybe it had been enough? He did not know for sure, but the male was grateful to not have to fight back another tidal wave. 

Returning to Rhea, he gazed at her, lost for words. He dipped his head, ears tipped slightly back, almost apologetically as he stepped closer. Rhea was feisty and reckless, two things he found energizing about her spirit, but after so much strength lost and her bewildered expression, he did not know if she would snap at him for trying to comfort her. But he would try anyways. They might not be a couple anymore, but he still cared for her. Silently, he attempted to brush his head against hers, tentatively at first, and if she would let him he would move to nuzzle the side of her face and neck, and step forward to embrace her so that she might be close enough to rest her head across his shoulders. 

If not, well, he would take whatever frustration she threw at him.  


OOC
Table @ Centience
Hosting by Kaons. Skin by Selkie. Banner by Nikkayla.
Powered By
MyBB
, © 2002-2020
MyBB Group
.